Your Mortgage Made Easy.
Experience a mortgage process with the people who are ready to serve you. Get a reliable quote from our quick application process and let our loan experts do the rest.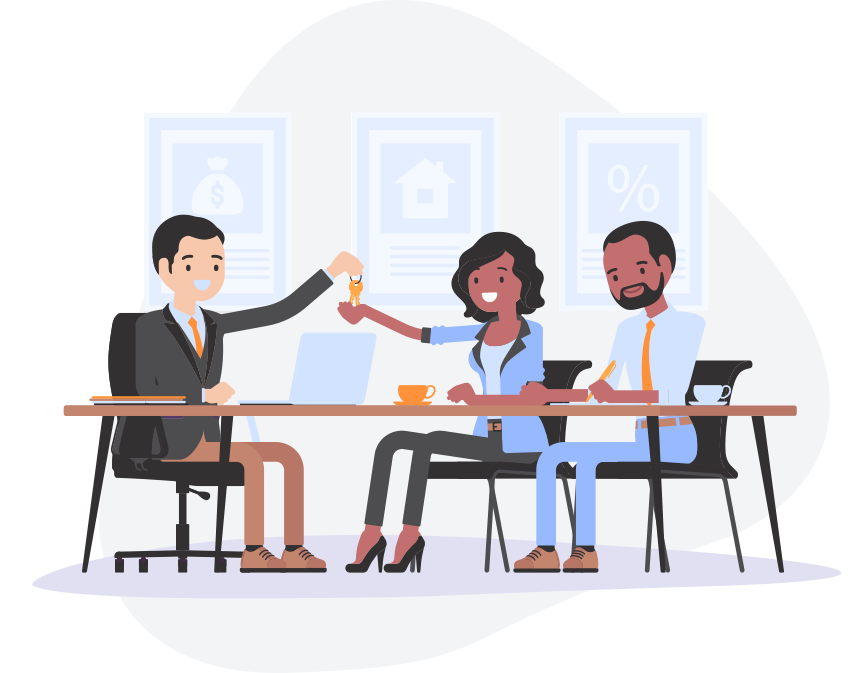 Our Process.

1. A Better Way to Apply

Whether you're looking to buy a home or refinance, use our quick online application process to apply for your best rate. It's simple, and you don't need to go digging for any documents.

2. Low Rates from Us
When we simplify the mortgage process it means we don't need to pay for all of the pointless bells and whistles that some big bank lenders do. This means we can offer lower rates tailored to you.
3. An Expert Every Step of the Way
Expect to be led through the entire process. We navigate the communication with all parties for you, never stopping until you have those keys in hand.

Mortgage Questions?
Your Loan Expert is there to help you every step of the way – or just be there to answer any questions that pops up. The most important thing is you'll never feel lost in the process.

With Royal Mortgage, you can get in touch with your Loan Expert directly by phone, text, email or DM – whatever works best for you. Our Loan Experts are just that, experts, so they will get you to closing with speed and precision. You'll feel like royalty when you're done.
Contact Us